May 13, 2020
2 min to read
Churchill : First Speech as Prime Minister

1. Winston Churchill becomes prime minister of Britain
On May 10, 1940 Winston Churchill, First Lord of the Admiralty, is called to replace Neville Chamberlain as British prime minister following the latter's resignation after losing a confidence vote in the House of Commons.
Churchill : First Speech as Prime Minister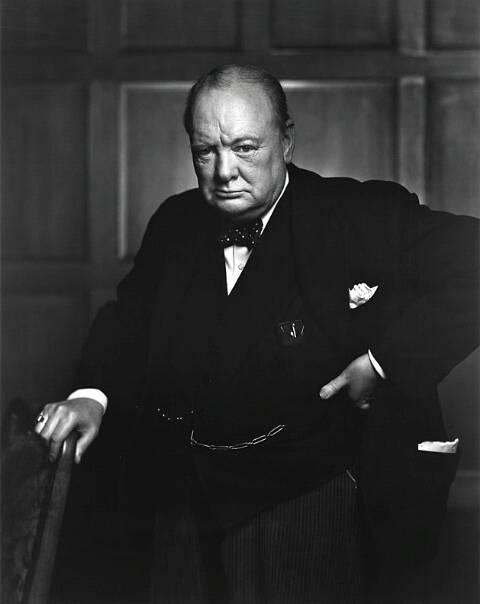 In 1938, Prime Minister Chamberlain signed the Munich Agreement with Nazi leader Adolf Hitler, giving the Sudetenland region of Czechoslovakia over to German conquest but bringing, as Chamberlain promised, "peace in our time." In September 1939, that peace was shattered by Hitler's invasion of Poland. Chamberlain declared war against Germany but during the next eight months showed himself to be ill-equipped for the daunting task of saving Europe from Nazi conquest.
After British forces failed to prevent the German occupation of Norway in April 1940, Chamberlain lost the support of many members of his Conservative Party. On May 10, Hitler invaded the Low Countries—Belgium, Luxembourg and the Netherlands—and France. The same day, Chamberlain formally lost the confidence of the House of Commons.
Churchill, who was known for his military leadership ability, was appointed British prime minister in his place. He formed an all-party coalition and quickly won the popular support of Britons. On May 13, in his first speech before the House of Commons, Prime Minister Churchill declared that "I have nothing to offer but blood, toil, tears, and sweat" and offered an outline of his bold plans for British resistance. In the first year of his administration, Britain stood alone against Nazi Germany, but Churchill promised his country and the world that the British people would "never surrender." They never did.
2. Churchill announces: "I have nothing to offer but blood, toil, tears and sweat"
On May 13, 1940, as Winston Churchill takes the helm as Great Britain's new prime minister, he assures Parliament that his new policy will consist of nothing less than "to wage war, by sea, land and air, with all our might and with all the strength that God can give us; to wage war against a monstrous tyranny, never surpassed in the dark, lamentable catalogue of human crime."
Emphasizing that Britain's aim was simply "victory, victory at all costs, victory in spite of terror, victory however long and hard the road may be." That very evening, Churchill was informed that Britain would need 60 fighter squadrons to defend British soil against German attack. It had 39.
Within a couple of weeks, the conservative, anti-Socialist Churchill, in an effort to make his rally cry of victory a reality, proceeded to place all "persons, their services, and their property at the disposal of the Crown," thereby granting the government the most all-encompassing emergency powers in modern British.
Source : https://speakola.com
                https://www.history.com