May 10, 2020
2 min to read
the Polish Army Major Henryk Dobrzański-Hubal

80 years ago, the Polish Army Major Henryk Dobrzański-Hubal was killed by Germans. A Separate Unit of the Polish Army commanded by Dobrzański was very effective in fighting the Germans who attacked Poland in September 1939. Germans for the actions of Hubal's unit took revenge on civilians, breaking all possible treaties. For this reason, the leadership of the Union of Armed Struggle (ZWZ) and the Government Delegation for the Country ordered the Major to dissolve his branch, despite prior consent for its expansion.
the Polish Army Major Henryk Dobrzański-Hubal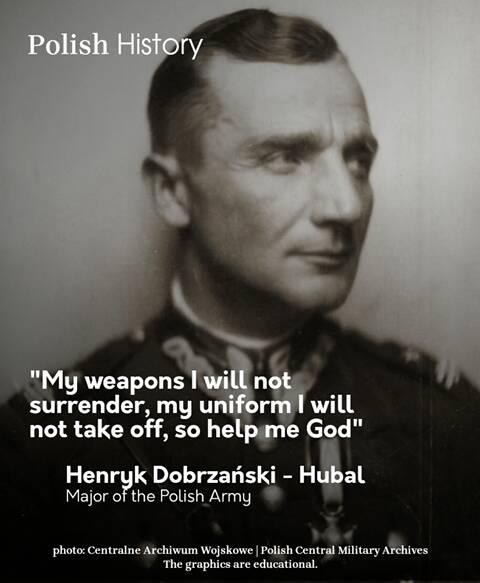 Henryk Dobrzański partly obeyed the order, giving his subordinates freedom of decision. Alone with a group of 72 volunteers, he continued the fight, limiting contacts with civilians to a minimum, so as not to expose them to German repression.
Hubal's unit continued to inflict heavy losses on the Germans, therefore, to eliminate the threat of the Polish Major, the Germans formed a group of 8,000 soldiers consisting of the SS formation, the Wehrmacht battalion and tank units. For comparison: the number of Major Hubal's troops never exceeded 300 soldiers. During the attack on the Polish Unit, the Germans once again committed many crimes against civilians. In 31 villages, they murdered a total of 712 people and burned 620 peasant farms (four villages were completely destroyed).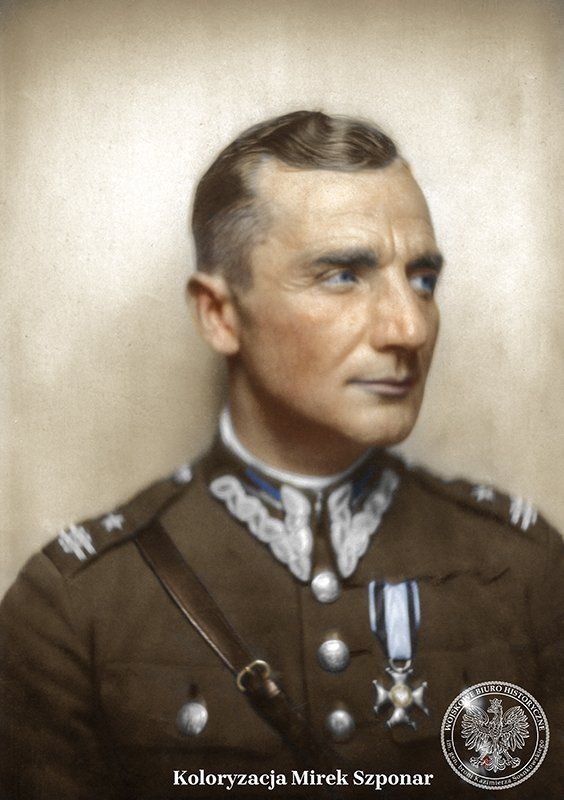 The Germans were informed about the movements of Major Hubal's unit by local informers who cooperated with the occupier. On April 30, 1940, the Major's army was surprised during a forest camping (probably as a result of betrayal) by troops of the 372nd Wehrmacht Division near the village of Anielin. In a violent fight the squad dispersed, and Hubal himself fell with a gun in his hand; the bullet from the machine gun series hit the Major in the heart. Soon afterwards, the place of his death was commemorated with a cross by 16 year old inhabitant of Studzianna – Zygmunt Laskowski.
The Germans massacred the body of Hubal and exposed it to public view, and then took it to Tomaszów Mazowiecki where they probably burned or buried in an unknown place. Remains of Major Hubal's unit fought until June 25, 1940. On this day, the unit was finally dissolved near Włoszczowa.
Sources: https://en.m.wikipedia.org/wiki/Henryk_Dobrza%C5%84ski