May 29, 2020
4 min to read
Frank Whittle : First Allied jet-propelled aircraft flies (1941)

The first jet propelled engine would be developed in 1910 by a Romanian inventor named Henri Coanda, and while the flight wasn't successful, it was the first. Whittle had been interested in jet propulsion systems since graduating from the RAF college, and attempted to get the British Military to study and build planes using jet propulsion starting in the 1930s. However, he met with much resistance, as the establishment was too used to using the propeller driven aircraft that had been the only option during World War I.
Frank Whittle First Allied jet-propelled aircraft flies (1941)
On May 15, 1941, the jet-propelled Gloster-Whittle E 28/39 aircraft flies successfully over Cranwell, England, in the first test of an Allied aircraft using jet propulsion. The aircraft's turbojet engine, which produced a powerful thrust of hot air, was devised by Frank Whittle, an English aviation engineer and pilot generally regarded as the father of the jet engine.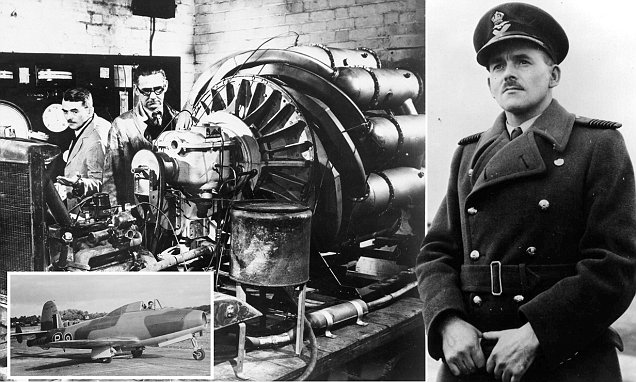 Whittle, born in Coventry in 1907, was the son of a mechanic. At the age of 16, he joined the Royal Air Force (RAF) as an aircraft apprentice at Cranwell and in 1926 passed a medical exam to become a pilot and joined the RAF College. He won a reputation as a daredevil flier and in 1928 wrote a senior thesis entitled Future Developments in Aircraft Design, which discussed the possibilities of rocket propulsion.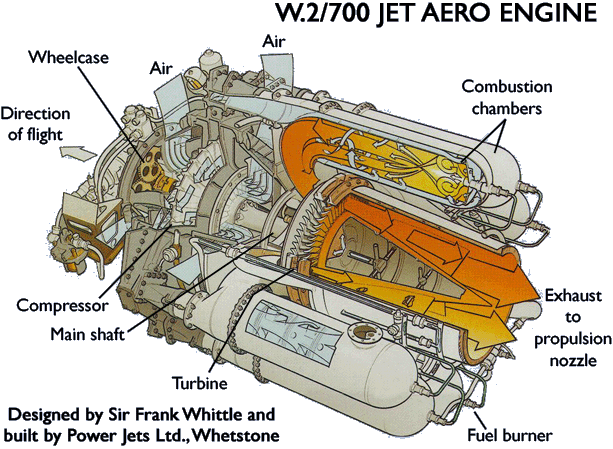 From the first Wright brothers flight in 1903 to the first jet flight in 1939, most airplanes were propeller driven. In 1910, the French inventor Henri Coanda built a jet-propelled bi-plane, but it crashed on its maiden flight and never flew again. Coanda's aircraft attracted little notice, and engineers stuck with propeller technology; even though they realized early on that propellers would never overcome certain inherent limitations, especially in regard to speed.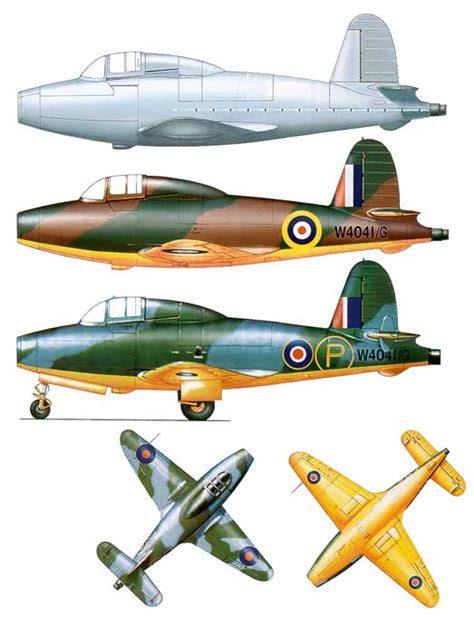 After graduating from the RAF college, Whittle was posted to a fighter squadron, and in his spare time he worked out the essentials of the modern turbojet engine. A flying instructor, impressed with his propulsion ideas, introduced him to the Air Ministry and a private turbine engineering firm, but both ridiculed Whittle's ideas as impractical. In 1930, he patented his jet engine concept and in 1936 formed the company Power Jets Ltd. to build and test his invention. In 1937, he tested his first jet engine on the ground. He still received only limited funding and support, and on August 27, 1939, the German Heinkel He 178, designed by Hans Joachim Pabst von Ohain, made the first jet flight in history. The German prototype jet was developed independently of Whittle's efforts.
One week after the flight of the He 178, World War II broke out in Europe, and Whittle's project got a further lease of life. The Air Ministry commissioned a new jet engine from Power Jets and asked the Gloster Aircraft Company to build an experimental aircraft to accommodate it, specified as E 28/39. On May 15, 1941, the jet-propelled Gloster-Whittle E 28/39 flew, beating out a jet prototype being developed by the same British turbine company that earlier balked at his ideas. In its initial tests, Whittle's aircraft–flown by the test pilot Gerry Sayer–achieved a top speed of 370 mph at 25,000 feet, faster than the Spitfire or any other conventional propeller-driven machine.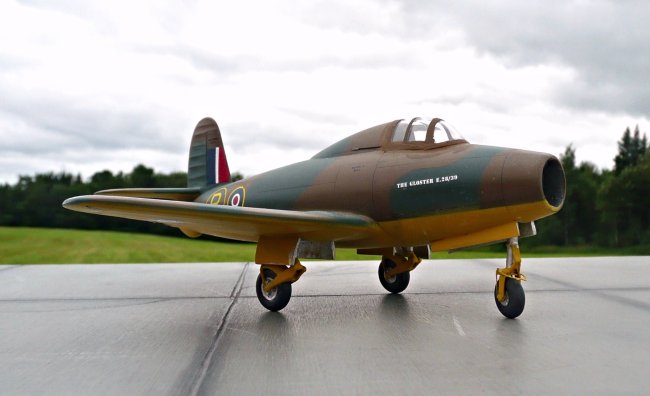 As the Gloster Aircraft Company worked on an operational turbojet aircraft for combat, Whittle aided the Americans in their successful development of a jet prototype. With Whittle's blessing, the British government took over Power Jets Ltd. in 1944. By this time, Britain's Gloster Meteor jet aircraft were in service with the RAF, going up against Germany's jet-powered Messerschmitt Me 262s in the skies over Europe.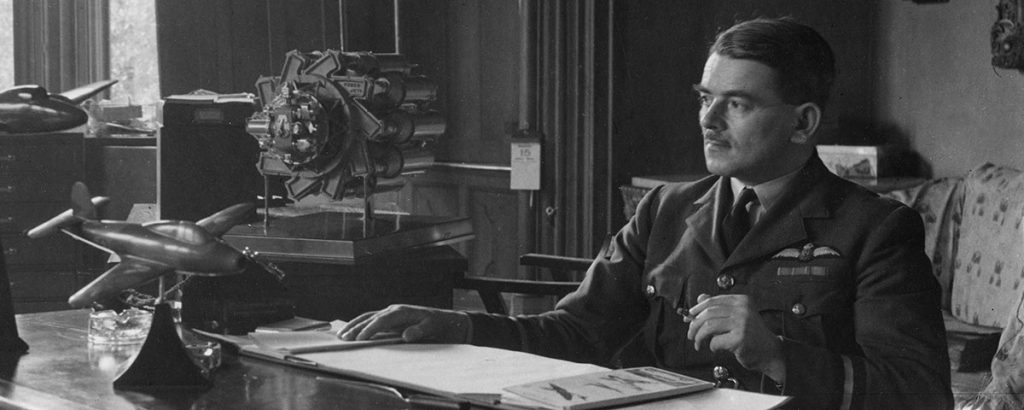 Whittle retired from the RAF in 1948 with the rank of air commodore. That year, he was awarded 100,000 pounds by the Royal Commission on Awards to Inventors and was knighted. His book Jet: The Story of a Pioneer was published in 1953. In 1977, he became a research professor at the United States Naval Academy in Annapolis, Maryland. He died in Columbia, Maryland, in 1996.
Source : https://historycollection.co/today-history-first-jet-used-world-war-ii-1941/