The Hindenburg disaster at Lakehurst, New Jersey on May 6, 1937 brought an end to the age of the rigid airship. The disaster killed 35 persons on the airship, and one member of the ground crew, but miraculously 62 of the 97 passengers and crew survived.
The Hindenburg disaster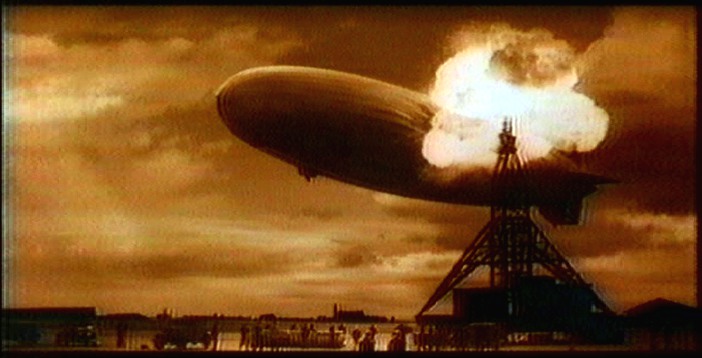 After more than 30 years of passenger travel on commercial zeppelins — in which tens of thousands of passengers flew over a million miles, on more than 2,000 flights, without a single injury — the era of the passenger airship came to an end in a few fiery minutes.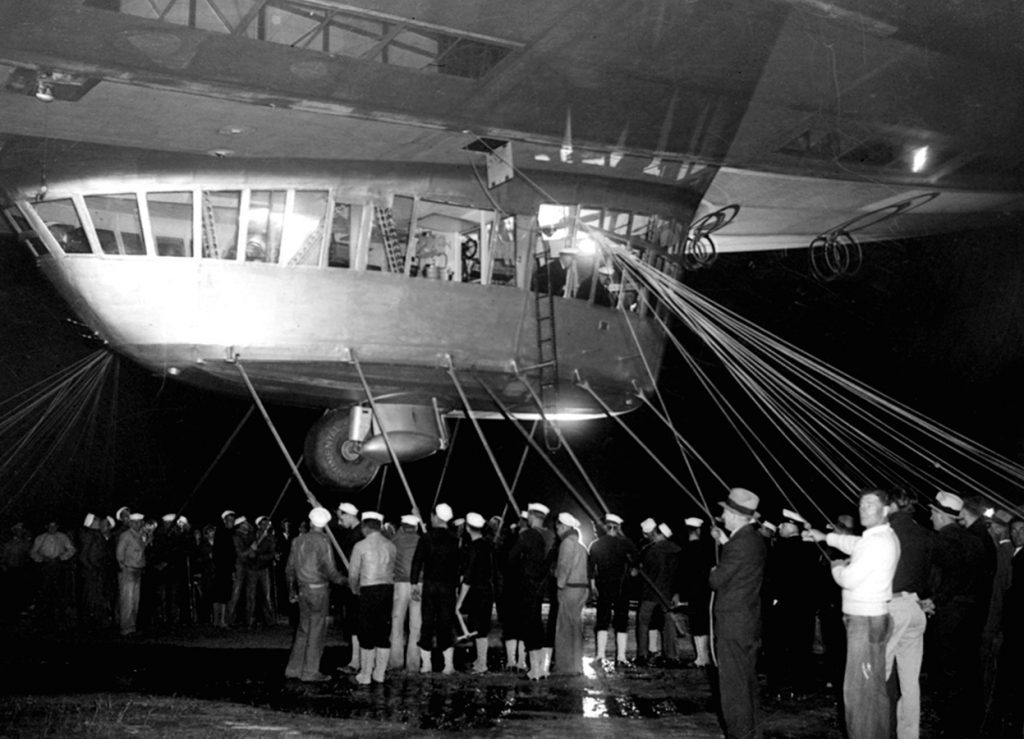 Frenchman Henri Giffard constructed the first successful airship in 1852. His hydrogen-filled blimp carried a three-horsepower steam engine that turned a large propeller and flew at a speed of six miles per hour. The rigid airship, often known as the "zeppelin" after the last name of its innovator, Count Ferdinand von Zeppelin, was developed by the Germans in the late 19th century. Unlike French airships, the German ships had a light framework of metal girders that protected a gas-filled interior.
Hindenburg was the last passenger aircraft of the world's first airline — her chief steward was the first flight attendant in history — and she was the fastest way to cross the Atlantic in her day.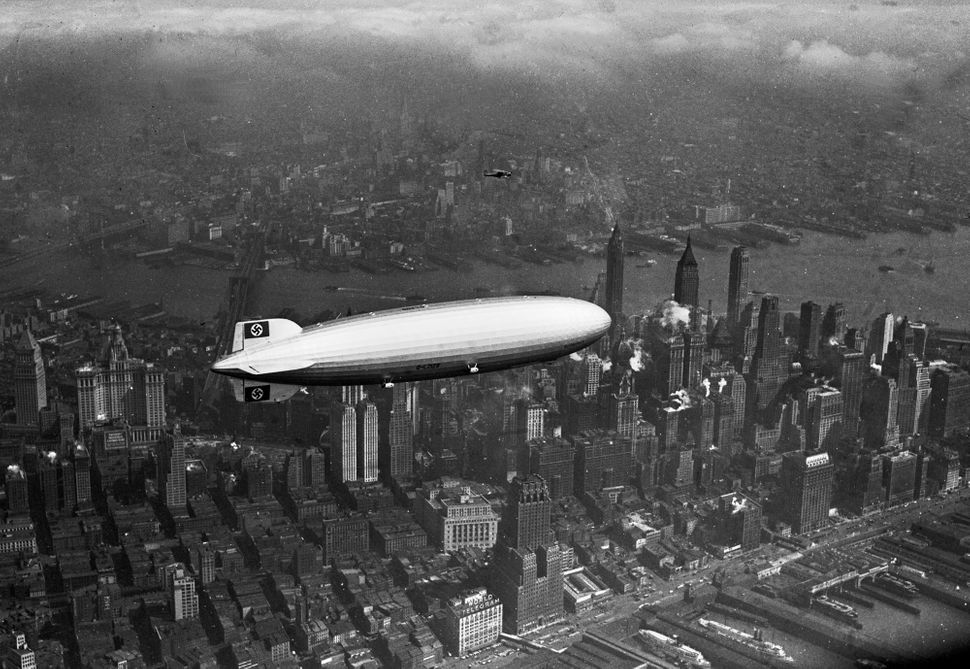 However, like Giffard's airship, they were lifted by highly flammable hydrogen gas and vulnerable to explosion. Large enough to carry substantial numbers of passengers, one of the most famous rigid airships was the Graf Zeppelin, a dirigible that traveled around the world in 1929. In the 1930s, the Graf Zeppelin pioneered the first transatlantic air service, leading to the construction of the Hindenburg, a larger passenger airship.
On May 3, 1937, theHindenburg left Frankfurt, Germany, for a journey across the Atlantic to Lakehurst's Navy Air Base. Stretching 804 feet from stern to bow, it carried 36 passengers and crew of 61. While attempting to moor at Lakehurst, the airship suddenly burst into flames, probably after a spark ignited its hydrogen core. Rapidly falling 200 feet to the ground, the hull of the airship incinerated within seconds. Thirteen passengers, 21 crewmen, and 1 civilian member of the ground crew lost their lives, and most of the survivors suffered substantial injuries.
Source : https://www.airships.net/hindenburg/disaster/