May 10, 2020
2 min to read
Ludwig van Beethoven's 9th (Chorale) Symphony

Ludwig van Beethoven's 9th (Chorale) Symphony, premieres in Vienna, often regarded as his greatest work.
On May 7, 1824, Symphony No. 9 is premiered in Vienna, to an overwhelmingly enthusiastic audience, and it is widely viewed as Beethoven's greatest composition.
Ludwig van Beethoven's 9th (Chorale) Symphony
(hisfu.co)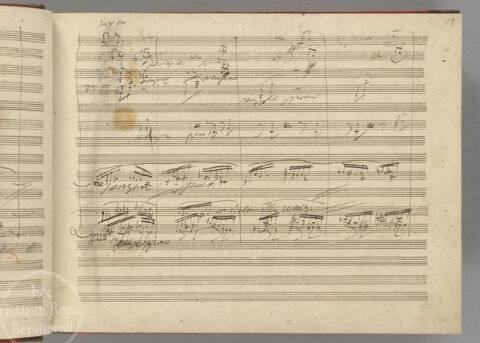 Beethoven's Symphony No. 9 was ultimately more than three decades in the making. Schiller's popular "Ode to Joy" was published in 1785, and it is possible that Beethoven made his first of multiple attempts to set it to music in the early 1790s. He clearly revisited the poem in 1808 and 1811, as his notebooks include numerous remarks regarding possible settings. In 1812 Beethoven determined to place his setting of "Ode to Joy" within a grand symphony.
Ten more years passed before that symphony's completion, and during that time Beethoven agonized over the composition's every note. His notebooks indicate that he considered and rejected more than 200 different versions of the "Ode to Joy" theme alone. When he finally finished the work, he offered to the public a radically new creation that was part symphony and partoratorio—a hybrid that proved puzzling to less-adventuresome listeners. Some knowledgeable contemporaries declared that Beethoven had no understanding of how to write for voices; others wondered why there were voices in a symphony at all.
The story of the premiere ofSymphony No. 9 is widely told and disputed. Beethoven had steadily lost his hearing during the course of the symphony's composition, and by the time of its premiere he was profoundly deaf. Although he appeared onstage as the general director of the performance, kapellmeister Michael Umlauf actually led the orchestrawith the conductor's baton, taking tempo cues from Beethoven. According to one account of the event, the audience applauded thunderously at the conclusion of the performance, but Beethoven, unable to hear the response, continued to face the chorus and orchestra; a singer finally turned him around so that he could see evidence of the affirmation that resounded throughout the hall.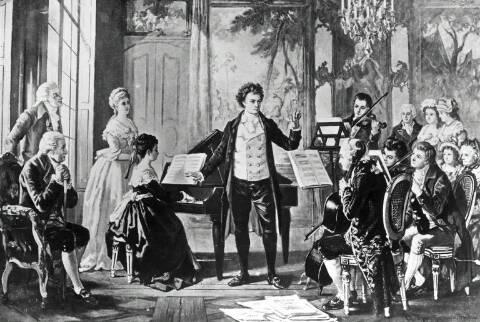 Other accounts maintain that the dramatic incident occurred at the end of the second movement scherzo. (At the time, it was common for audiences to applaud between movements.) Whenever the applause occurred, that it passed unnoticed by Beethoven makes clear that he never heard a note of his magnificent composition outside his own imagination.
Source: hiday.live
              Today in History